Grocery Management System
Customer easily orders grocery product using mobile application (Android + IOS) and a web based application providing you with the solution to manage category, product, inventory, customer, orders and reports.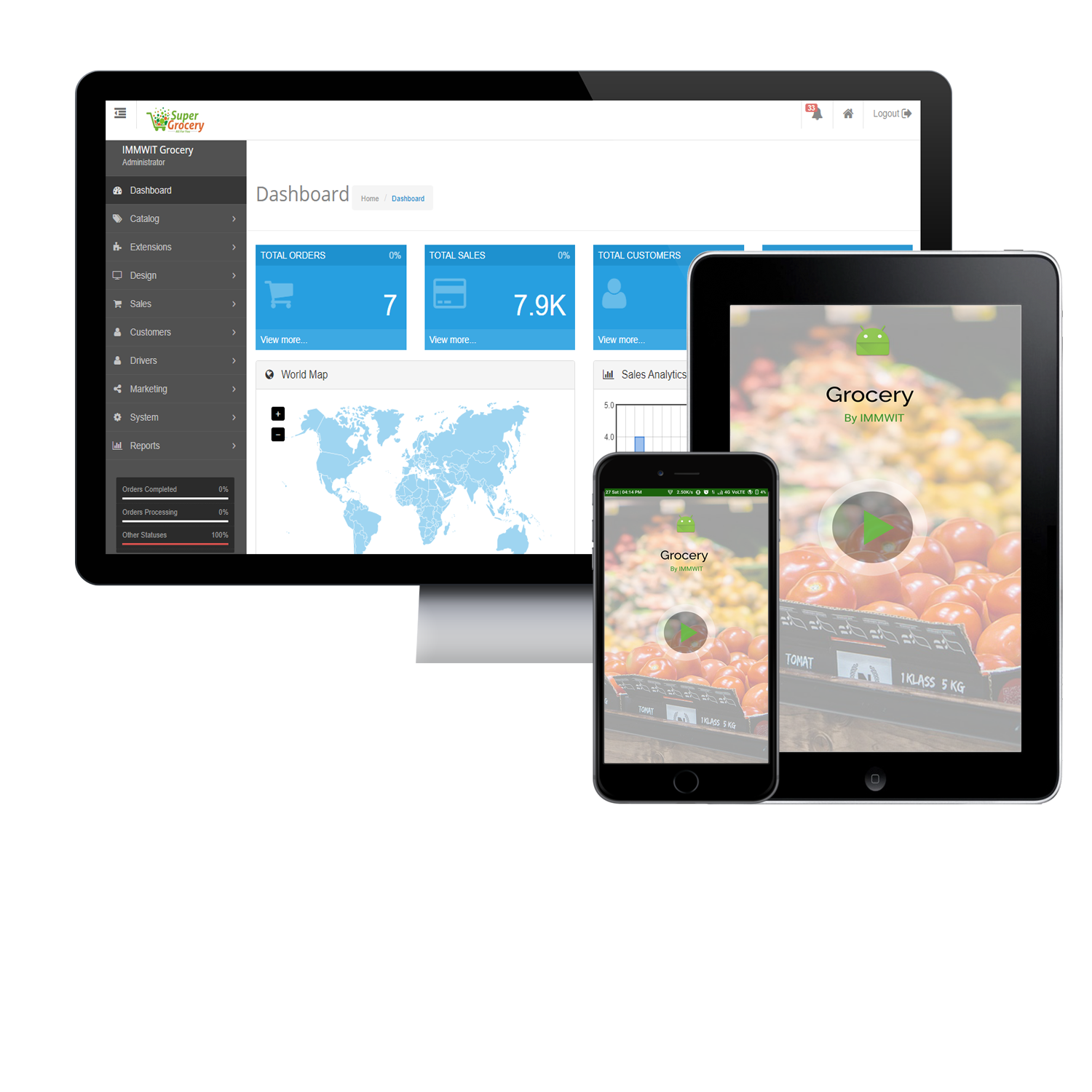 Online Grocery Store
Recently as per market revolution and digitalization, everyone wants to purchase and sale product online. In this situation, the home grocery product is purchased online is the biggest challenge for the large and small grocery store. The local business is almost running due to the grocery store and a person approaching to purchase from this store only.
But the recent digitization every person wants to purchase a product online from home and want to deliver product at home at the certain time. CRMADDA providing solution to the grocery store to move business over online sale with the support of the mobile application (Android + IOS) and web based application (Admin panel control).
Grocery Shopping App
We are providing mobile store application with the business name of a grocery store and uploaded to the google play store and IOS store. They easily suggest own customer download the app and purchase product through an app with simple steps. Every order will you get notification and email and you able to manage orders from the admin protected control panel. In this case you also able to manage properly credit or debit sale information according to the customer.
Features
Mobile Feature
Business Grocery Splash Screen
Grocery Cateroy and Prodcut View
Prodcut Add To Cart With Quatity Select
Customer and Guest User Login
Easy Order Process Using Google Map
Web Admin Panel Feature
Login Protected Web Control Panel
Customer and Guest User Management
Product Price and Availability Manage
Order Managment
Report Managment
---
When you innovate, you make mistakes. It is best to admit them quickly, and get on with improving your other innovations.



Technology is just a tool. In terms of getting the kids working together and motivating them, the teacher is the most important.