Feedback & Complaint Management System
Providing a cloud computing system and Mobile application to boost your business with more customer satisfaction.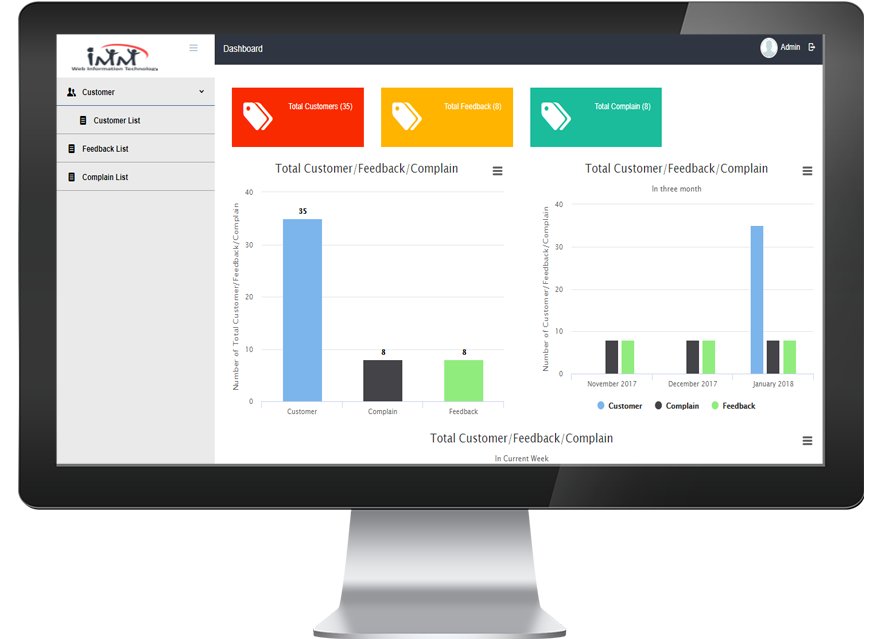 FCMS Web Control Panel
FCMS is a mobile and cloud application. Business industries today want to maintain the customer feedback and complaints about better service in the competitive market. In the current scenario, the customer has filled the form and data on paper, but that's not delivered to the right person and immediately and sometime they have no option. Somewhere its play vital role to increase the relationships between customer and entrepreneurship.
We have designed a mobile application with features to customer easily submit feedback and complaints to entrepreneur directly. We have given then a web console system where they have the option to view client feedback and complaints. And as per complaint they will take action and give better service.
FCMS Mobile App (IOS + Android)
CRMADDA is providing a mobile application for the better customer relationship build up. We are providing an app with uploading to the app store with your business promotion. You will manage your customer from cloud CRM and customer free download app from app store and easily install on the device. They easily understand app and able to submit feedback and complaints with instant messaging to entrepreneur.
Mobile Feature
Business Promotion Splash Screen
Feedback App Screen
Complain App Screen
Customer and Guest User Login
Easy Complain and Feedback Rating
List View of Complain and Feedback Screen
CRM Feature
Login Authenticated Screen
Customer and Guest User Management
Feedback Management
Complain Management
Account Management
---
When you innovate, you make mistakes. It is best to admit them quickly, and get on with improving your other innovations.



Technology is just a tool. In terms of getting the kids working together and motivating them, the teacher is the most important.