Attendance Management System
AMS is a web-based solution to improve online attendance management. The Teacher using this can easily manage theight students attendence.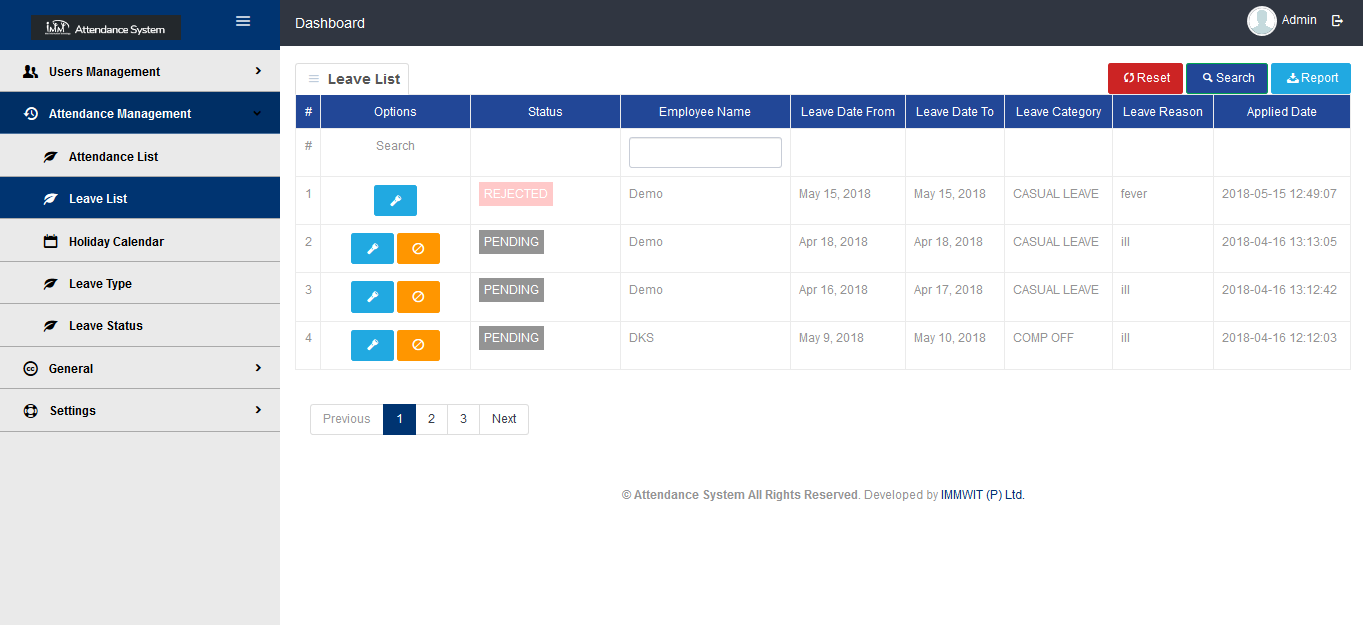 Attendance Management
In the digitalization India our developed attendence management application play the vital roles, everyone organisation wants to keepattendance record online. In this situation. Nowadays Online attendance management is on Trand. In the recent survey every Organisation want to keep the record of their employee at the certain time. 24*7 service can boost up the business and can attract more customers. CRMADDA providing solution to the Organisations to keep records over tgeir database and delivered with the support of the web based application (Web Admin panel System).
Holiday Calender Management
Working Zone & Location Management
Designation & Branch Management
When you innovate, you make mistakes. It is best to admit them quickly, and get on with improving your other innovations.



Technology is just a tool. In terms of getting the kids working together and motivating them, the teacher is the most important.